Harley Street Hearing bring expertise to the North West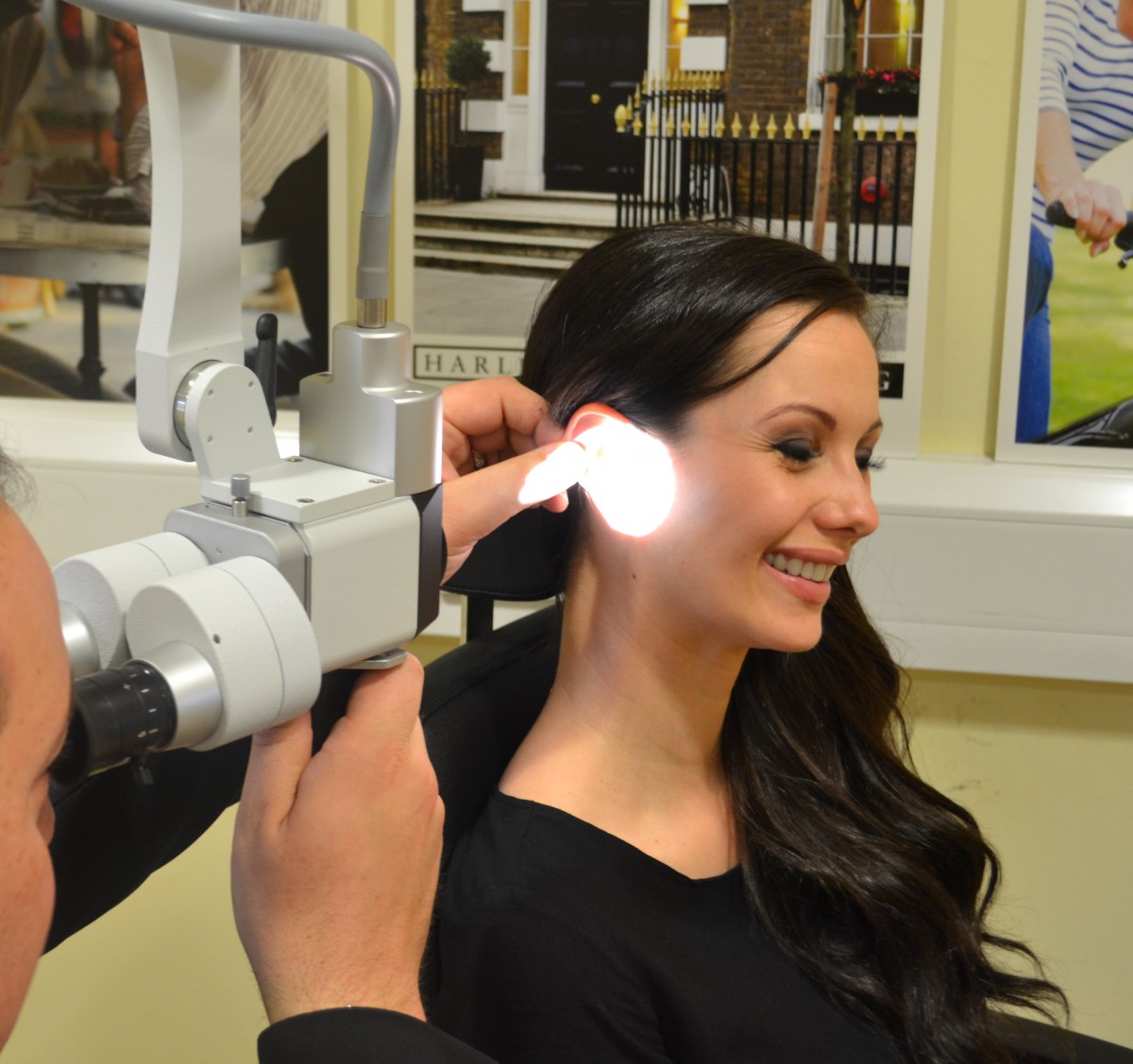 Jessica Jane Stafford (actress & tv star) officially opened our sister company North West Hearing;  Cheadle's new Lyric and independent hearing centre, and had her Lyric hearing aids checked while she was there.  Jessica Jane has been wearing Lyrics – the only "fit and forget" completely invisible hearing aid "for the past three years.
"Since having my baby I feel confident at night that I will hear him crying at night when I'm asleep. People shouldn't be embarrassed about hearing loss, it is much more common than you think.  I'd recommend anyone who isn't sure what to do to just call for a consultation at North West Hearing, I had mine fitted at Harley Street Hearing, their sister company.  They understood my concerns and made me feel completely at ease – make the call it really could change your life."
If you live in the North West and need any advice on any hearing issues; our hearing healthcare experts will be delighted to help at North West Hearing on 0161 491 1943 
Guests at the launch included Jessica Jane Stafford, local councillors and media.
Lyric is the only "fit and forget" completely invisible hearing aid which is only available at Lyric Centres – it is not available in any high street stores.
North West Hearing is the new sister company of Harley Street Hearing – London's Leading Independent Hearing Clinics 
It is now also incorporating Musicians Hearing Services North who have been serving the entertainment industries needs for hearing protection for 25 years.