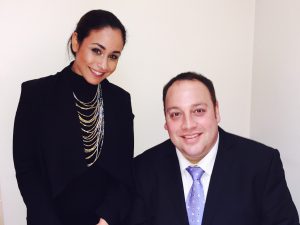 Audiologist of the Year 2 years running
The Harley Street Hearing group are so proud that we were chosen 2 years running for Audiologist of the Year; Dr Greg Nassar (2014/15)  Clinical Services Manager at North West Hearing, and Ms Jaspreet Bahra(2013/14) Senior Audiologist at Harley Street Hearing*.
Audiologist of the Year 2014/2015
Awarded to our Clinical Services Manager Dr Greg Nassar.   Nominated by Lynn Chipperfield, Greg's commitment to helping her daughter overcome her unique circumstances and his consistent support led the judges to announce him the winner.  Read details of how Greg had gone above and beyond to ensure his patient got the best care possible. …AOTY 2014
Now in its eighth year, the respected award encourages nominations for professionals who excel in their duties and is a chance for patients to shout about their own audiologist.  If you'd like to nominate your audiologist you don't just give your audiologist the chance to win, you will also be in the running to pick up a prize. The winning nominee receives a £250 cash prize and electrical goods to the value of £200.
For details of How to Enter visit  http://www.audiologistoftheyear.co.uk/vote-now/
*Harley Street Hearing is our sister company based in Harley Street London www.harleysthearing.co.uk
---
All our staff are highly skilled audiological practitioners who are trained in healthcare provision.  As we are registered with the Health Professions Council, we can accept self-referrals, or referrals direct from your GP or from Ear, Nose and Throat specialists across the UK.  Established for 25 years, we are part of the Harley Street Hearing Group, London's leading independent audiology clinics.
So whether you want advice on hearing loss or protection call  0161 491 1943 or click here to email us.