Phonak
Phonak Hearing Aids
Phonak are a global provider of hearing aids, in over 100 countries, who have been developing, producing and globally distributing state-of-the-art hearing systems and wireless devices for over 50 years.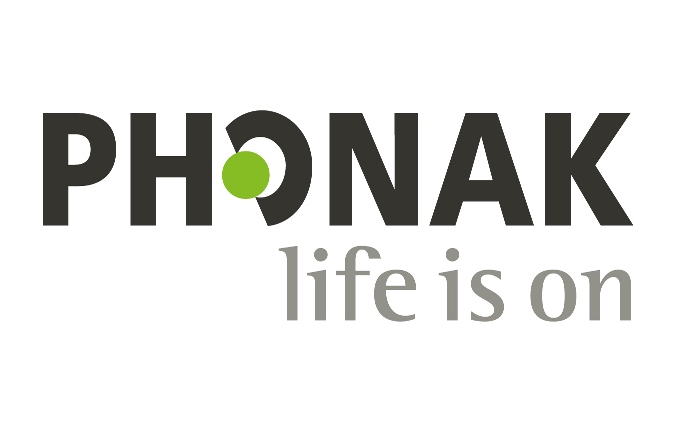 North West Hearing has the new Phonak Audéo Life, Fit and Slim hearing aids to trial, come to us to enhance your hearing capability call 0161 491 1943 or complete the form below.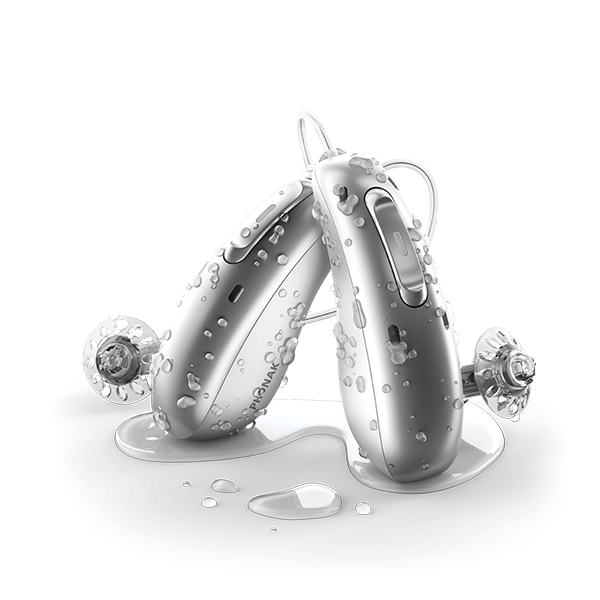 Audéo Life
The world's first waterproof* rechargeable hearing aid, Audéo Life combines the hearing performance of Audéo Paradise with a robust new housing that provides additional protection from water and sweat. 
Audéo Life delivers crisp natural sound and is capable being submerged in up to *50cm or 1.64 feet of fresh, pool or salt water. Be reassured you can live life to the fullest with Audéo Life.
Waterproof*
Sweatproof
Health data tracking
Rechargeable 
Crisp natural sound1
Empowering smart apps
Universal connectivity to smartphones, TV, Roger and more
Multiple Bluetooth® connections
Tap Control for easy access to Bluetooth capabilities
Audéo Fit
Audéo Fit takes you beyond hearing improvement by supporting you on your health journey.
Audéo Fit features a Heart rate sensor that collects heart rate.
By tracking heart rate, steps and activity levels, Audéo Fit promotes healthy habits and creates a greater sense of well-being when paired with the myPhonak app. 
Unleash the wonder within by enjoying the signature unrivaled sound quality and universal connectivity of Paradise.
If keeping connected is important for you, then Audéo Fit hearing aids are ideal. Enjoy multiple Bluetooth® functions with the ability to connect to smartphones, TV and more.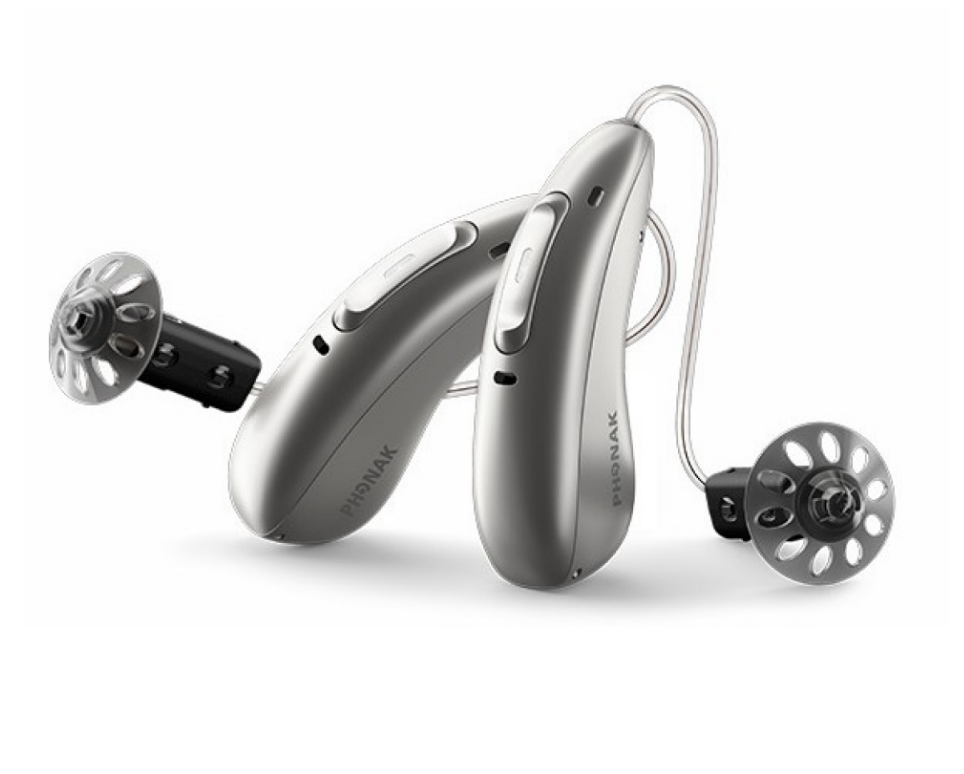 Paradise
The hearing aid that delivers unrivalled sound quality and empowering smart apps.
As the UK's leading independent clinic manufacturers come to us first with new products.  So if you'd like to come in and trial everything that's new to enhance your hearing capability call now on 0161 491 1943 or complete below.
Marvel
This new generation technology recognises and automatically adapts to precisely match more listening situations than ever before.
With AutoSense OSTM 3.0 and
Binaural VoiceStream TechnologyTM
in all models, you can enjoy better speech understanding in noise and less listening effort in everyday life.
• Exceptional sound quality from the first fit
• Better speech understanding in noise
• Reduced listening effort in noise
• Top rated streamed sound quality
Rechargeable Technology
• switch on automatically when removed from the charger and turn off when placed back in the charging case.
• Ease of use – no more disposable batteries
• Full day of hearing including streaming
• Super quick charging
• Battery engineered to last 6 years
Cros Paradise
Perfect for hearing loss in one ear, CROS stands for 'Contralateral Routing of Signal' and consists of two parts:
the CROS aid with a microphone to pick up sounds and voices from the non hearing ear and wirelessly transmit them to the hearing aid
the hearing aid to receive the signal from the non hearing ear and play it to your good ear
CROS will transmit sound and voices to let your good ear hear for both your ears. If you have good hearing in one ear and impaired hearing in the other, then CROS will work for you.
Enables you to have a conversation in quiet and noisy surroundings without having to reposition yourself
Virto Paradise Titanium
Designed to fit specifically to your ear, Virto Paradise Titanium is the 3rd generation of the world's first hearing aid made from titanium. With a 15x stronger shell than acrylic these hearing aids are 26% smaller than any other invisible-in-the-ear hearing aid.  
Because Titanium is so strong these new hearing aid shells are only 0.2mm thick – half the thickness of existing acrylic shells.  60% smaller electronic components together with a smaller integrated microphone.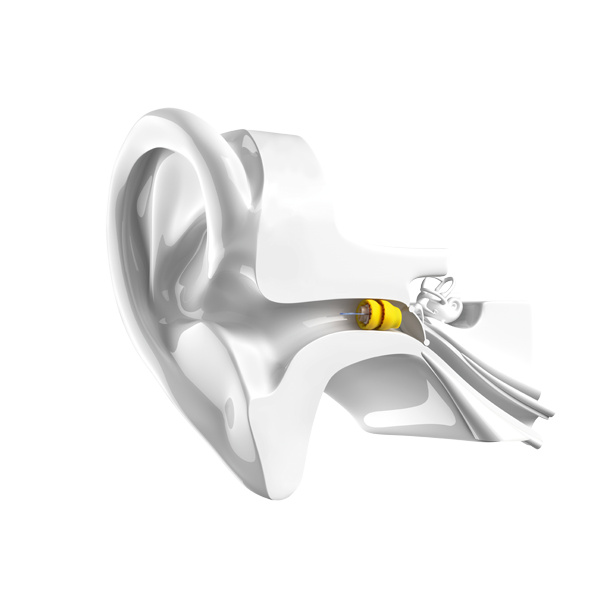 Lyric
The first truly invisible hearing aid which can be worn for extended periods of time can only be purchased from authorised Lyric Centres.   No one can see how well you can hear 24 hours a day, seven days a week.
The Lyric is placed completely in your ear canal, and sits just 4 mm from your ear drum.
It offers exceptional sound quality and is the ultimate invisible hearing aid.  For more details click here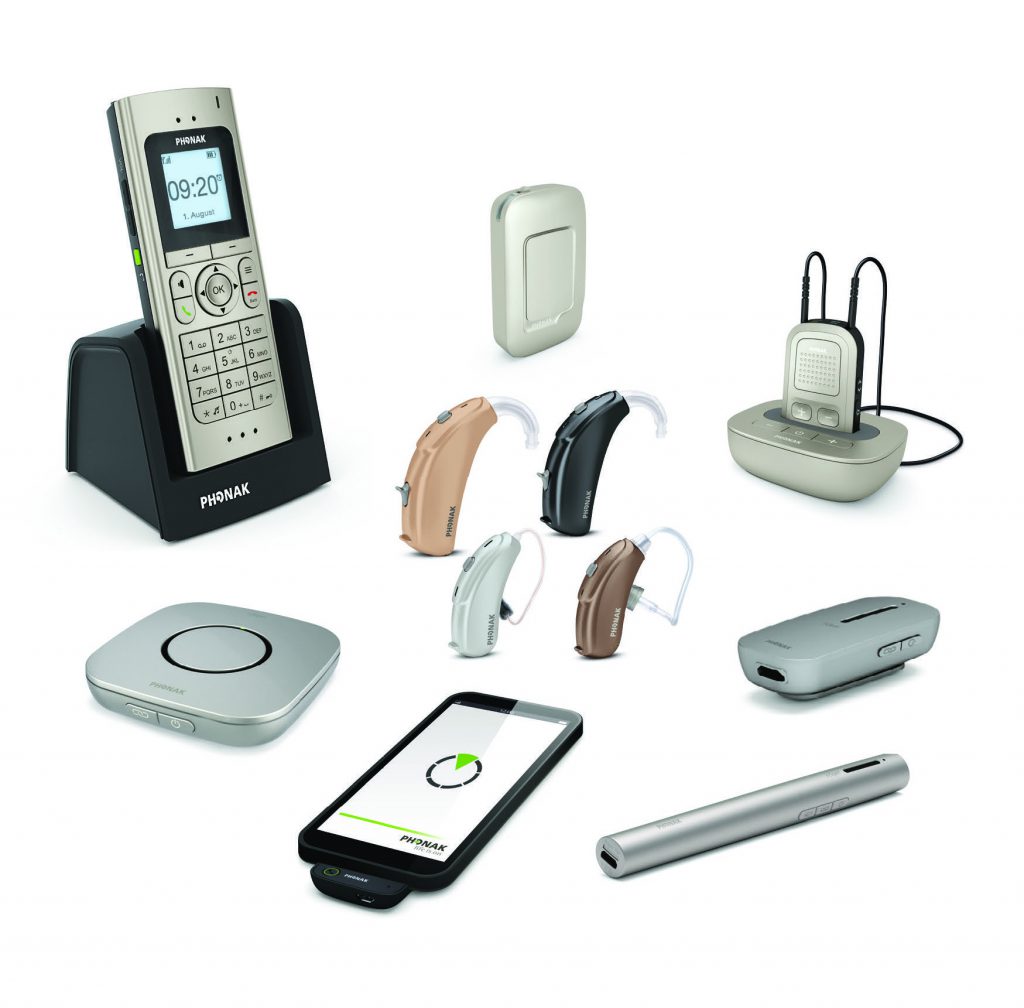 Accessories
With today's technology, hearing aids have made speech understanding in most situations enjoyable. But sometimes, hearing aids are simply not enough.
This is why Phonak has developed a wide range of wireless accessories to boost your hearing aids performance and keep you connected.
Whether on the phone, watching TV or in a noisy environment, Phonak offers the optimal solutions to suit your everyday needs.
As we are independent we can choose from all Phonak hearing aids available, as well as from all hearing manufacturers.  We can also repair and adjust any Phonak, or other manufacturer's, hearing aids.