Musicians' Hearing Services North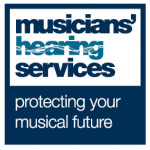 At our Musicians' Hearing Services North branch we specialise in serving the entertainment industry. We are based at North West Hearing, The Beeches, Consulting Centre, Mill Lane, Cheadle, Cheshire, SK8 2PY. 
We are passionate about the specific hearing needs of musicians and entertainment industry personnel, we also work closely with the Musicians' Union and the British Association for Performing Arts Medicine.
We provide a range of tailor-made services including advice on hearing protection, on-site noise assessments, and specialist technology for those affected by hearing loss. Our clients are wide ranging from The Royal Opera House and numerous Musicals to a host of well-known bands, DJ's, performers, sound engineers, TV presenters as well as festival and club-goers.
If you need the best possible custom-made hearing protection and advice on all hearing concerns call us now on 0161 491 1943.
To visit the Musicians' Hearing Services website click here
We are also the providers of the Musicians' Hearing Health Scheme.  To apply click here