Presenter Ear Fittings
Silicone Earmoulds For TV Presenters.
They utilise a tube to deliver sound from an audio receiver directly into the ear, and can feature options that allow the sound level to be controlled by the user. Presenters' earmoulds allow the user to have sound inputted into their ear comfortably and discreetly.
Our range of earmoulds includes generic fit and custom-made devices.
Presenters' earmoulds are available in 3 models: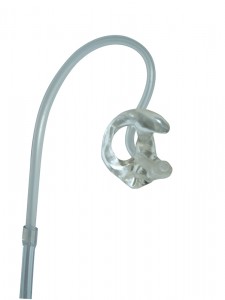 Custom Presenters' Earmould
Custom-made to ensure maximum comfort and an exact fit, this earmould is available with straight or coiled tubing and a shirt collar clip.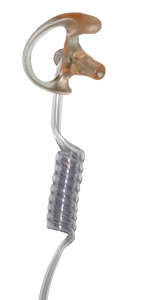 Standard Presenters' Earmould With Tube
These generic earmoulds are economically priced and available in three different sizes either both left and right ears. Supplied with straight tubing.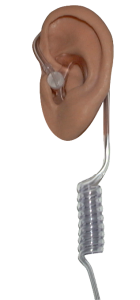 Standard Presenters' Earmould With Attenuator This design of earmould allows the user to control the amount of sound passed through the generic earmould, just like a volume control. Coiled tubing also allows the wearer greater movement.
Get in touch with us
---
All our staff are highly skilled audiological practitioners who are trained in healthcare provision.  As we are registered with the Health Professions Council, we can accept self-referrals, or referrals direct from your GP or from Ear, Nose and Throat specialists across the UK.  Established for 25 years, we are part of the Harley Street Hearing Group, London's leading independent audiology clinics.
So whether you want advice on hearing loss or protection call  0161 491 1943 or click here to email us.